LAME
LAME
LAME
I've been busy, for my lovely shop renovation. Do visit my ig ya ! And of kos my shop too.. hiks!
Okay, I don't want to waste our time, lets do it ! I have a bunch of home made beauty remedy , but today I just wanna share with you a simple one. Maybe its common but a bit different.
Maybe...
1ts Cinnamon Powder ( u can get it from maydin, rempah ratus area i if I'm not mistaken)
1ts Honey ( Im using the raw one, u can buy it from me , do search @puteridamiaa__ instagram)
2 Drop of Habatussauda
Mix all the ingredient well, until it become a paste.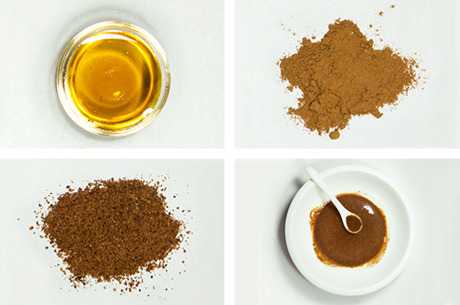 Then , with your clean face, put it on your face, all over your face like this, don't rub, just slowly pat it on your skin, and relax. Drink some greentea to boost your body . Btw where is 'habatussauda'? do google.. i forgot to take a picture >.<
Look disgusting but very effective for acne prone skin like me. Trust me! Leave it about 10-20 minutes before u rinse of with warm cloth or warm water. And splash it back with cold water to shrink your pores.
Too lazy with your own home remedy? Acne never stop bothering you? Let me help you! You want to know how i get this clear skin? Visit my instagram @puteridamiaa__ for more tips and natural beauty product. Insyallah.. affordable price! Ramadhan promotion is happening now!
VISIT MY ONLINE VENDOR SHOP
VISIT MY BEAUTY REMEDY SHOP
VISIT MY PERSONAL IG
"we are not born to be perfect, we born to be real"
---
LIKE DAN SINGGAH KEDAI ONLINE PUT
---